Access product descriptions and other information regarding various VpCI/MCI, and Bionetix product lines.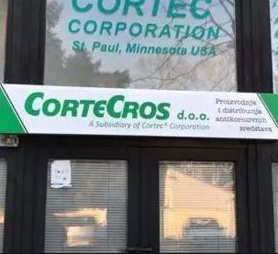 CorteCros Ltd. is general distributor for Croatia and south-east Europe of mother company Cortec Corporation.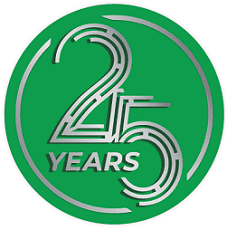 Over the past 25 years, CorteCros has gone from becoming one of the most successful corrosion companies in Croatia.
CorteCros® was founded in 1998 as a joint venture between Cortec® Corporation and Crosco Well Services Ltd., a member of INA Group. CorteCros® is the general representative of Cortec® Corporation for Croatia and Southeastern Europe. In 2016, CorteCros® became fully owned by Cortec® and is now completely included in the new Cortec® business strategy with all its potentials. Cortec® Corporation is one of the largest manufacturers of corrosion inhibitors for corrosion protection in the global market and sells its products in over 90 countries. For the last 23 years, CorteCros® has been successfully operating by offering the latest technology corrosion protection products and services. As a subsidiary of Cortec® Corporation, CorteCros® provides integrated solutions and full technical support for Cortec's products and services. The company provides solutions for all industries with extensive experience in the military and oil and gas industries.
Our mission is to offer technical and logistics support to Cortec's European distribution network in a way that reflects excellence in every aspect of Cortec's business. CorteCros® is part of Cortec's new European logistics network with resources that include its Zagreb office and its distribution center in Split, Croatia. CorteCros's products are controlled by new laboratory capabilities that conform to the highest world standards. The coastal town of Split is the main European location for storage of CorteCros® products as well as products of Cortec® subsidiary Bionetix® International, which specializes in environmental biotechnology. Utilizing the latest technology, CorteCros® provides integrated corrosion protection solutions that allow clients significant cost savings and are safe for the environment.
CorteCros's vision is to maintain and improve Cortec® Corporation's position as a world leader in innovative, environmentally safe materials protection technology. We are providing solutions for applications of Cortec® Corporation products.
Our Values:
Integrity
Delivery
Design of protection and preservation projects
Consulting
Service and Supervising
Professionalism
Safety
Engineering and Services